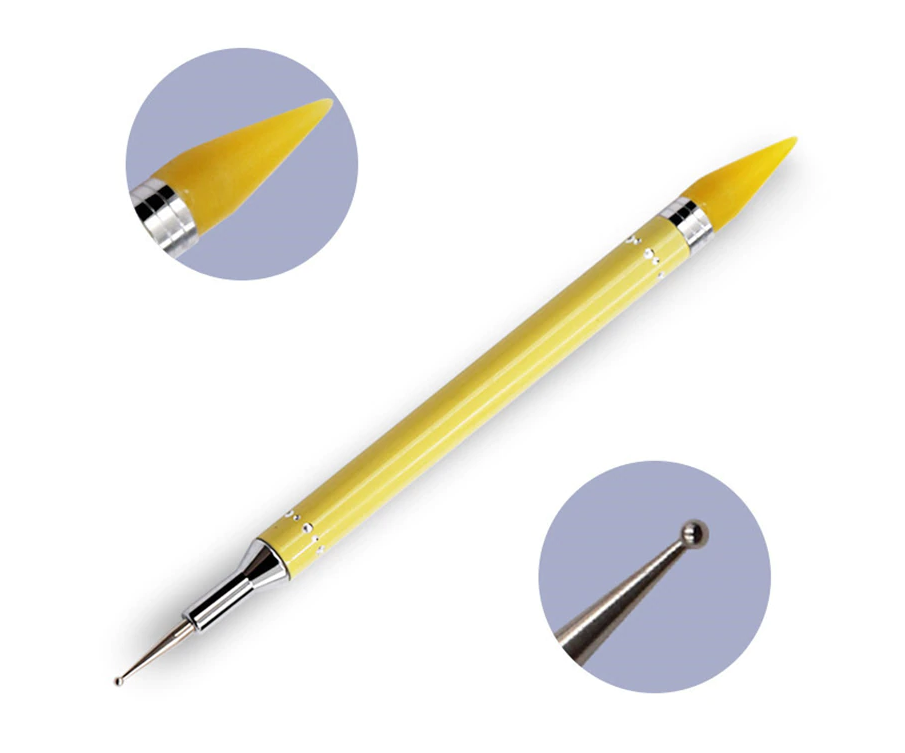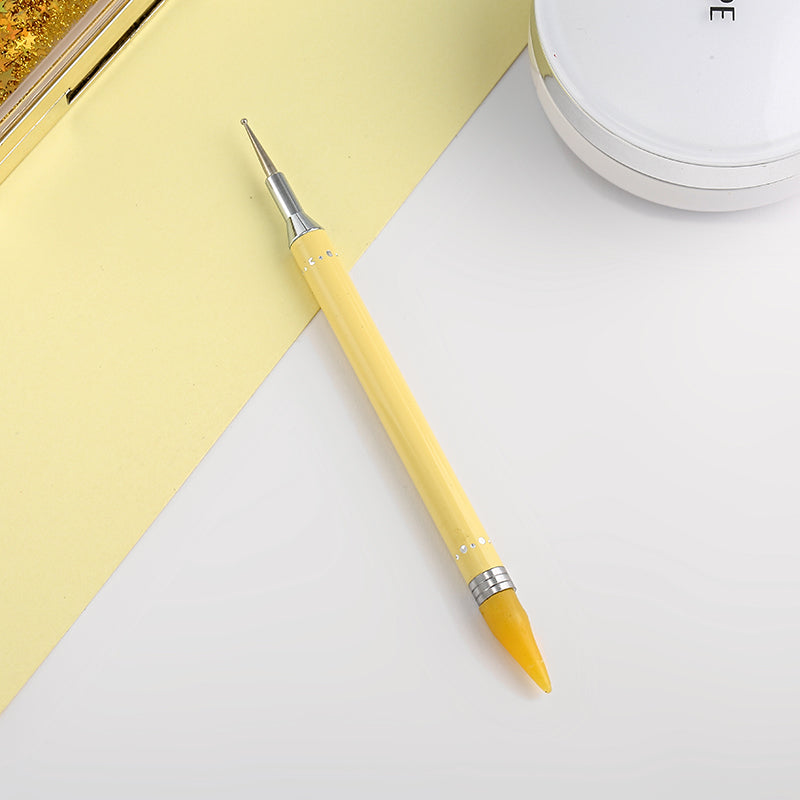 Embellishment Picker Tool
This Embellishment Picker Tool is perfect for picking beads, sequins, confetti, gems, pearls and etc. Our picker tool has an exquisite design, metallic body, studded with rhinestone, comfortable and easy to handle.
One end has the wax tip for picking up your embellishments the other is a dotted point that can be used for pressing the embellishment or to use as scoring tool.
Wax heads can easily break due the weather conditions and/or shipping movements. However they can be pinched back to original shape with only use high temperature.
This tool works great with our Triangle Tray for embellishments.
Available in Light Yellow