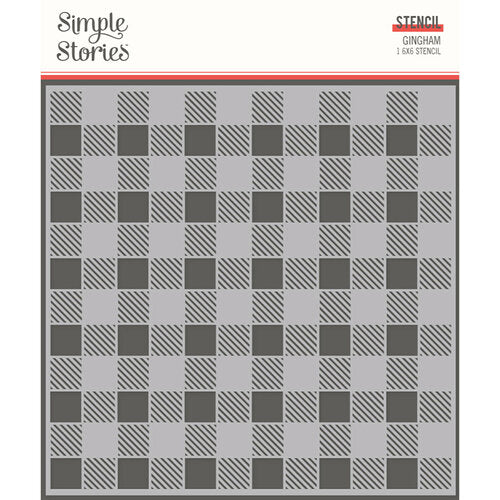 Gingham Stencil
Gingham Stencil by Simple Stories. This stencil can be used with ink, sprays, pastes, and gels to create beautiful backgrounds and images. Layer stencils together for more options. Wash with soap and warm water. Pat dry.
Express your creativity with fun designer stencils! Perfect for card making, mixed media, scrapbooking, general craft, backgrounds, Tracing and home decor DIY projects.
This package contains one 6x6 inch stencil.