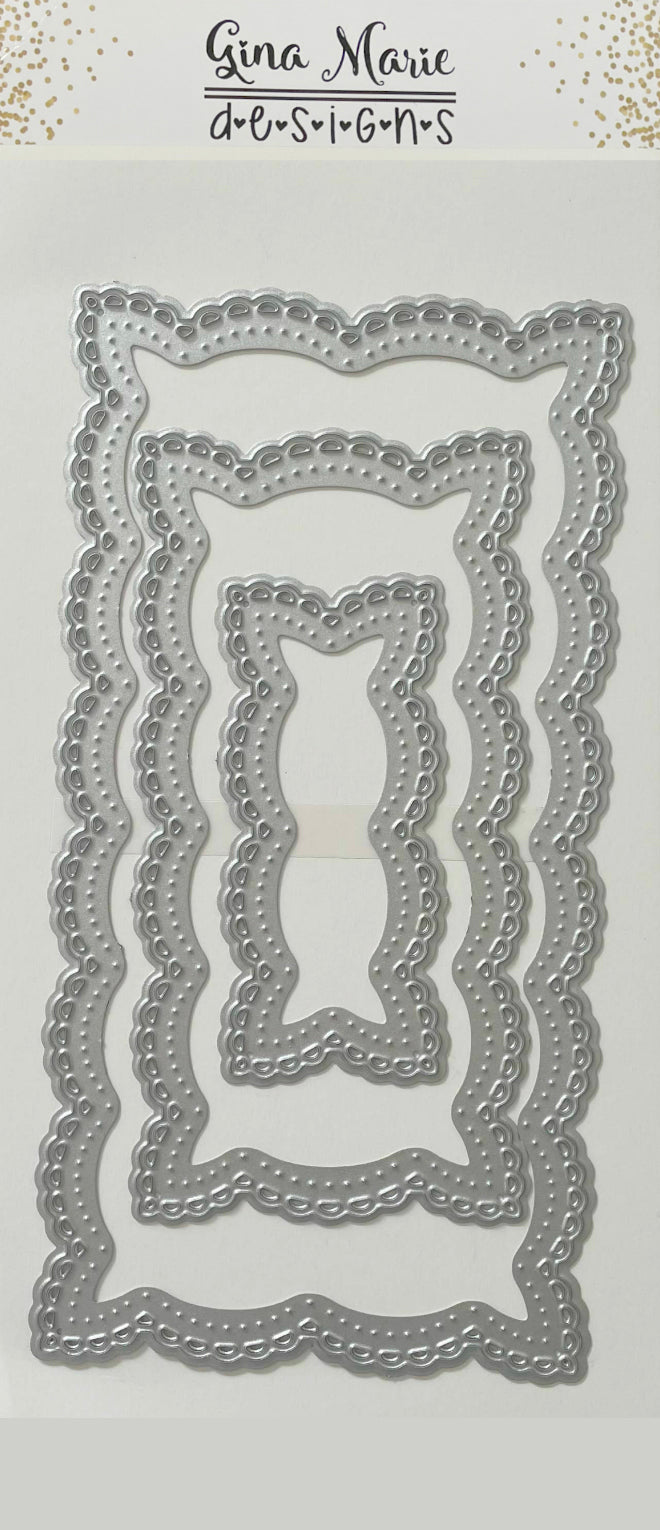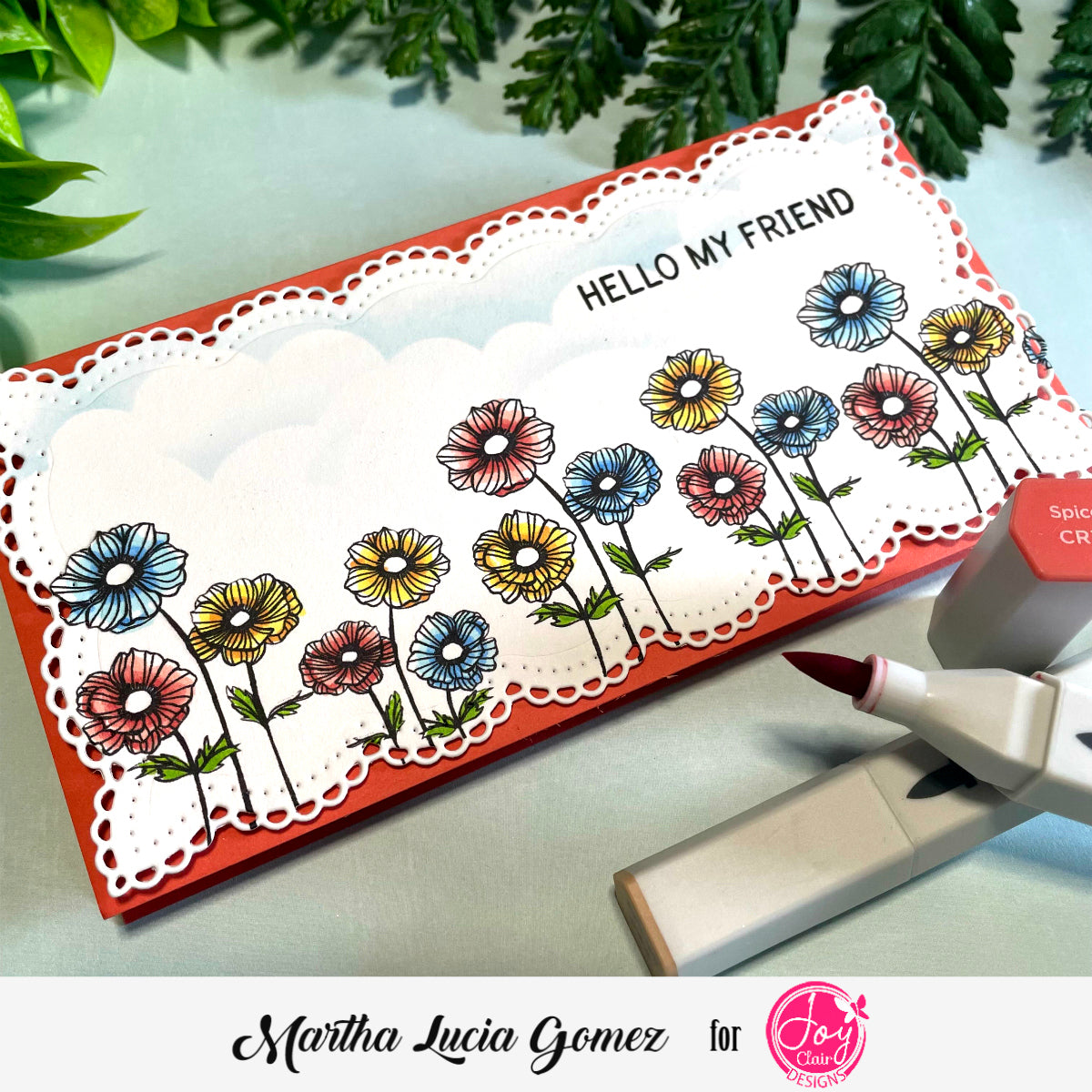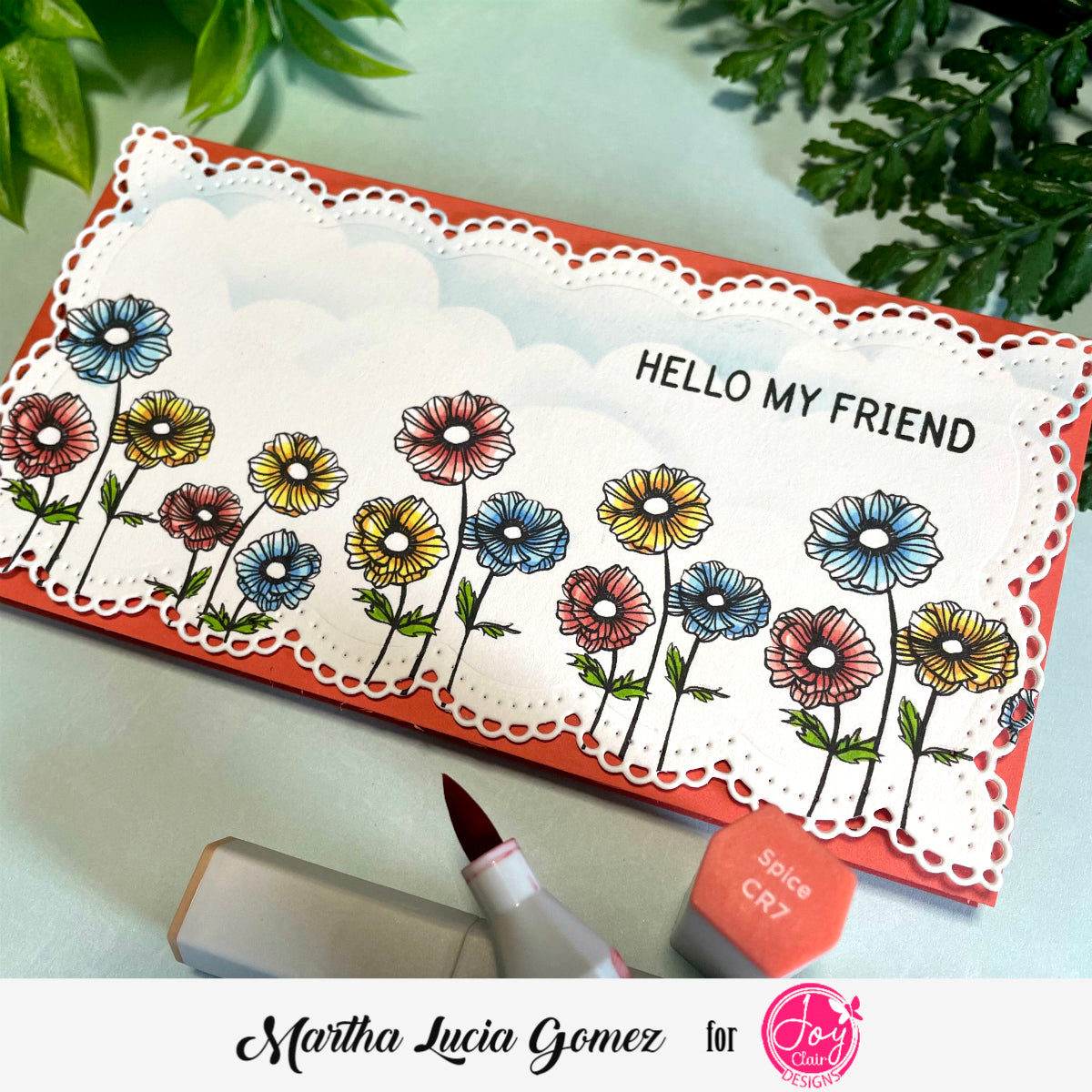 Looped Lace Petite Rectangle MIni Slimline Dies
DISCOUNTS WILL BE APPLIED AT CHECKOUT!!!
Looped Lace Petite Rectangle Mini Slimline Dies Set by Gina Marie Designs. These dies are high-quality steel and are compatible with most die cutting machines.  Set of 3.

These dies measures approximately:
6 1/8 x 3 1/8

4 1/2 x 2 1/4

2 7/8 x 1 1/4
To Gina Marie Designs it's very important to test all products prior to selling them.