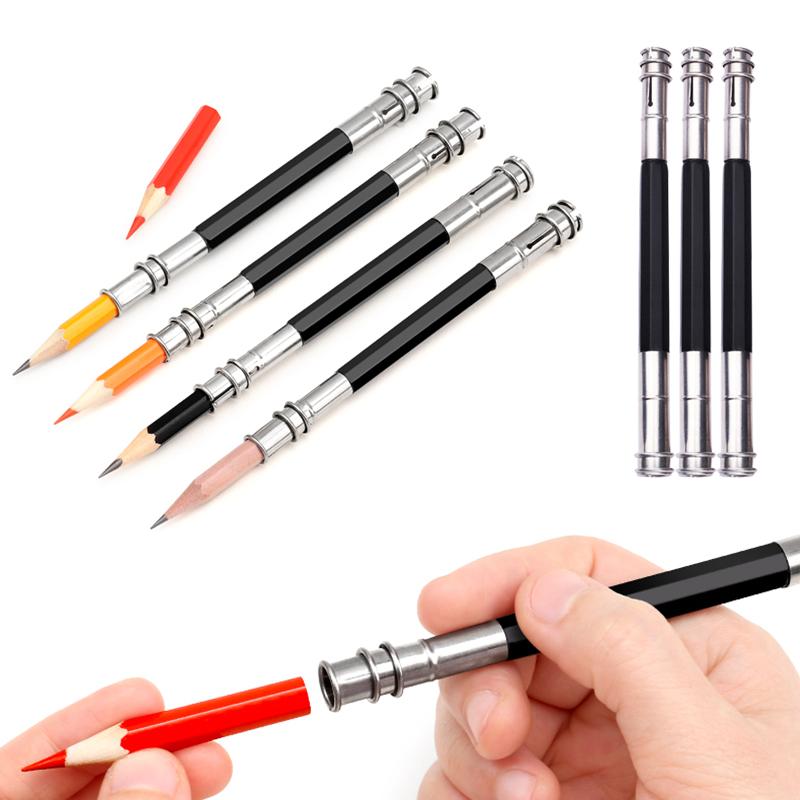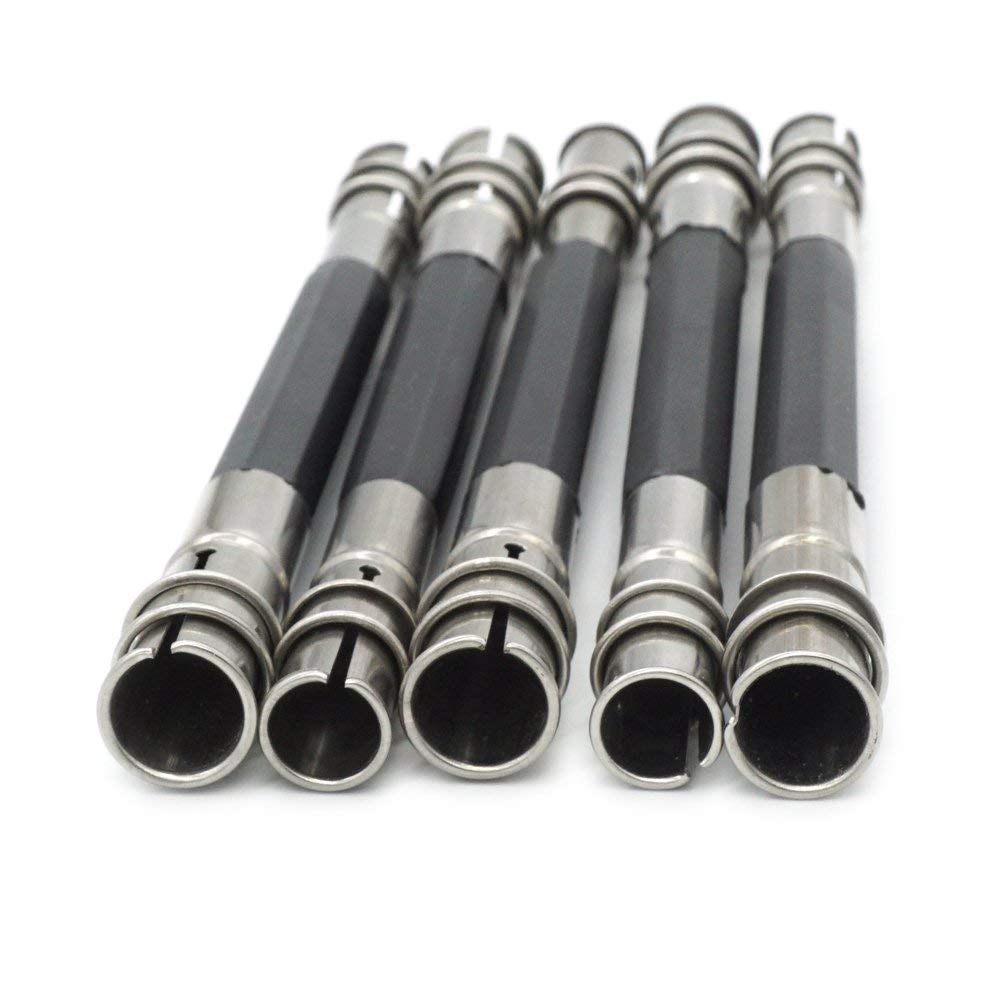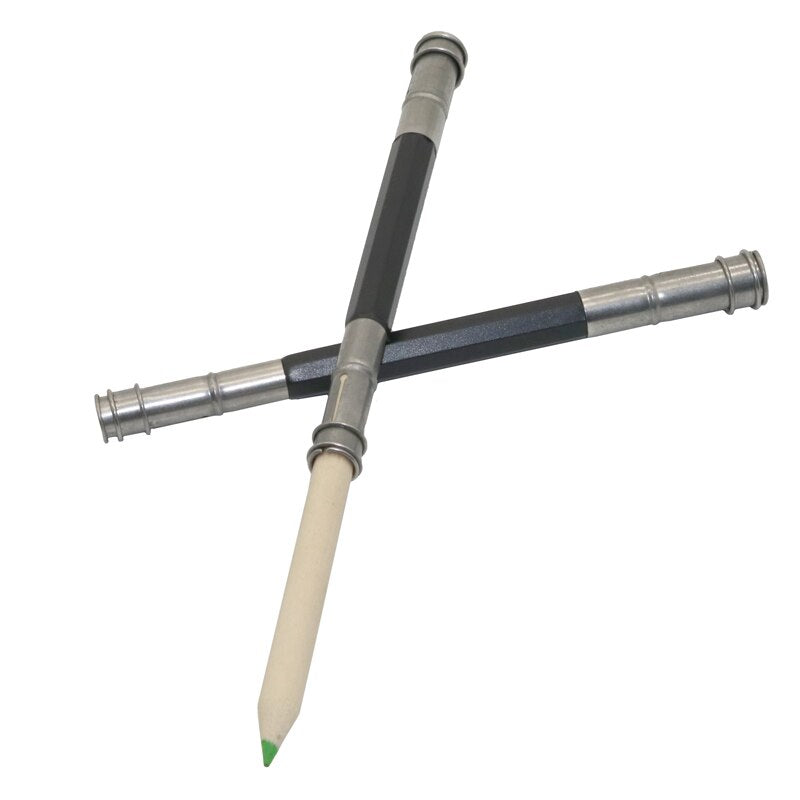 Pencil Length Extender
When your pencil becomes too short to hold, just insert it into this handy extender holder and then you can carry on easily. No more short pencils will be wasted, extending the lives of pencils.
Pencil Length Extender holder for coloring pencils in regular size. Both ends of Pencil Length Extender are made of stainless metal, 2 heads of different sizes (inner diameter is 8mm and 10mm respectively), suitable for most triangular, circular or hexagonal pencils.
With sliding rings on the heads, easy to put in different sizes pencils by adjusting the metal ring, holds pencil securely, Works with most standard sized art, craft, hobby and school pencils, eyeliners, makeup pencils.

Color Black.